Our Team
Billy & Salli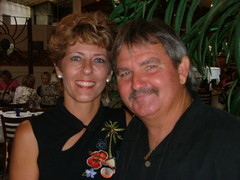 Meet Billy and Salli Kirkland—owners of Billy's Rentals and Billy's Bike Shop of Sanibel Island. For over 30 years, Billy and Salli have specialized in everything fun under the sun on Sanibel and Captiva Islands.
They have a passion for sharing their knowledge, equipment, and expertise to make your visit to Sanibel and Captiva Islands the experience that's right for you.
There's not much that Billy's friendly staff doesn't know about the area, including the best ways to enjoy it all. From comfort and relaxation to exercise and adventure, whatever you need for your perfect island excursion is waiting for you here at Billy's Rentals and Billy's Bike Shop.
And with online orders and delivery available, we truly go the extra mile. With amazing service, great rates and 3 convenient locations, come see why Billy and Salli are the island experts.
---
History of Billy's Rentals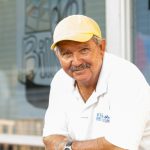 The story of Billy's Rentals begins with the man who is behind it all. Billy Kirkland started 40 years ago with a beach chair and sailboat rental operation on Fort Myers Beach. Billy and his beloved weimaraner dog named Ghost entertained guests and rented all the equipment needed to have fun in the sun! Billy had the first jet ski rentals on Fort Myers Beach and still runs into visitors who remember him from the good 'ol days.
In 1985 Billy decided to try Sanibel as a new location for sailboat rentals. Since that time, Billy has operated beach services and bike and boat rentals at Sundial Resort, Casa Ybel Resort, Westwind Inn, 'Tween Waters, and Sanibel Inn. Billy's honest practices, concern for guests, and love of his work led to long term relationships at the resorts. The desire to "hang his own sign" led him in 1999 to creation of Billy's Rentals on Periwinkle Way. Instituting a delivery and pick up service and a web site with internet ordering, guests could have bicycles waiting for them when they arrived at their hotel without even a phone call! He developed a staff that understands his motto of "providing the best possible experience for visitors and islanders that are here to enjoy our islands."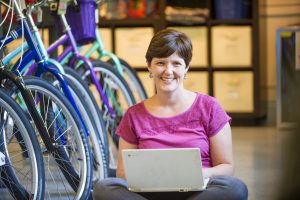 Friendliness and knowledge of both the rental equipment and the island scene are requirements of all staff members. Billy's delivery drivers are trained to be on the lookout for bikers experiencing equipment problems or difficulty in riding, providing road side service when needed.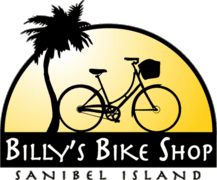 In January of 2005, Billy opened Billy's Bikes & Segway of Sanibel. Located across the street from Billy's Rentals, it offers eco friendly tours of Sanibel on the newest form of personal transportation, the Segway HT. The store is also stocked with new bicycles for sale and a full service bike repair shop with bike accessories.
Billy's other motto "give back to the community you live and work in" is well known on the islands. Frequently donating time, money or bicycles to the Sanibel School, CROW, Big Brothers Big Sisters and all good causes, Billy is happy to comply. Most islanders know if you need something, ask Billy and he'll help you get it. It's not a surprise that Billy was a recipient of E Awards for Hospitality, personally winning for both outstanding employee service and as owner of the business. Billy can almost always be found at Billy's Rentals, or across the street guiding Segway tours or fitting a new bike for a customer. Billy claims "I enjoy what I do every day, I don't think I could ever fully retire!"'
---
Contact Us